Not Your Grandma's Midi Skirt
This shop has been compensated by Collective Bias, Inc. and its advertiser. All opinions are mine alone. #PurexCrystalFresh #CollectiveBias
Today I'm going to share one of my favorite tips for adding unique pieces to your wardrobe for a steal: upcycling.
More specifically, I'm going to share how I made  a fabulous midi skirt for less than three dollars,  in 10 minutes.

If you're open to second hand clothing, there are some serious gems hiding at your local thrift store.
Several months ago my eye was drawn to this fabulous color on the rack. When I pulled it off the rack, it was this vintage number.
Sure, not exactly the fashion choice of this century, or even my generation for that matter. But it had great fabric and potential. So, I picked it up for $2.50 and decided to refashion it at home.
The dress had a weird 80's crop top thing happening, so I removed that outer layer, and for a hot minute had the idea to turn it into a tank dress. However, even that was still a frumpy mess, so I cut my losses – literally – and went back to the original skirt idea.
Not only did this dress already have built in elastic at the waist, but the top and bottom were attached in a manner that made for a cute ruched effect at the waist. That meant all I had to do was remove the top half to create this skirt.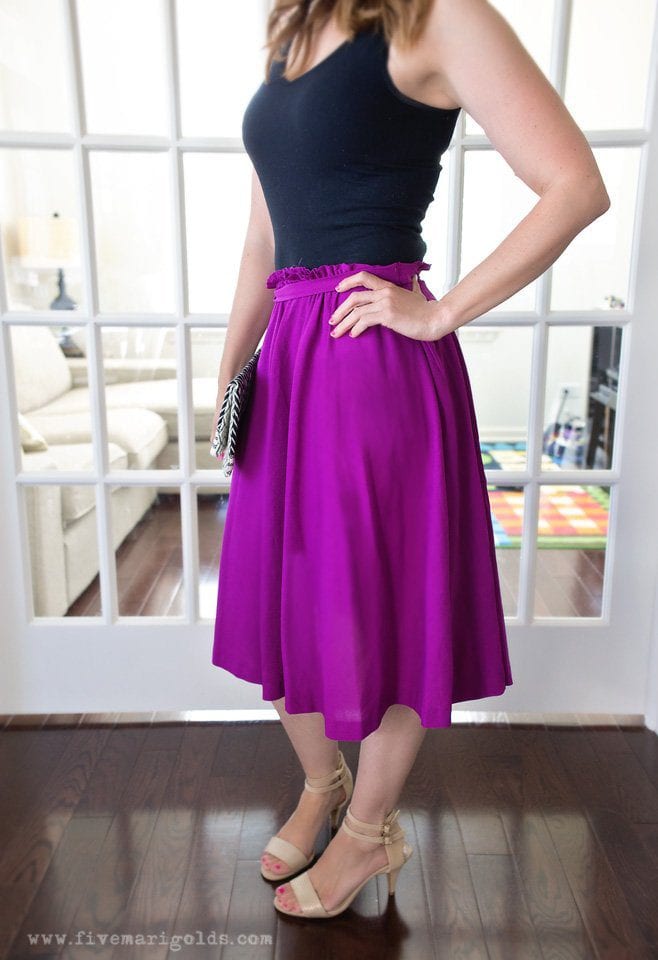 I decided to create a tied belt by taking the fabric strips from the crop top I'd removed, and attaching them at the side waist with a single line of stitching.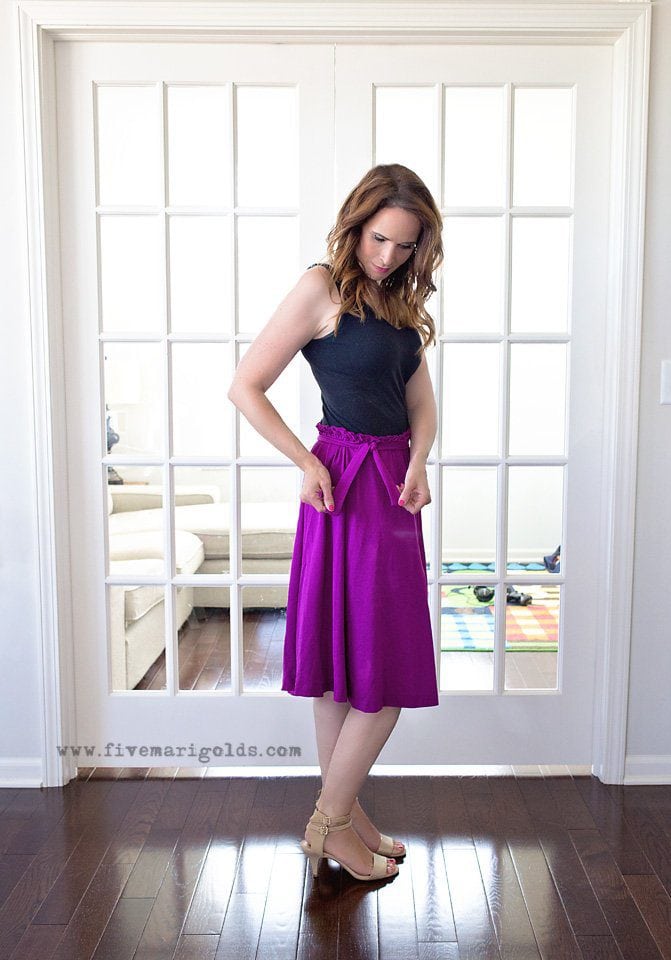 It took me all of 10 minutes and $2.50 to refashion this dress from "Grandma" to "Glam."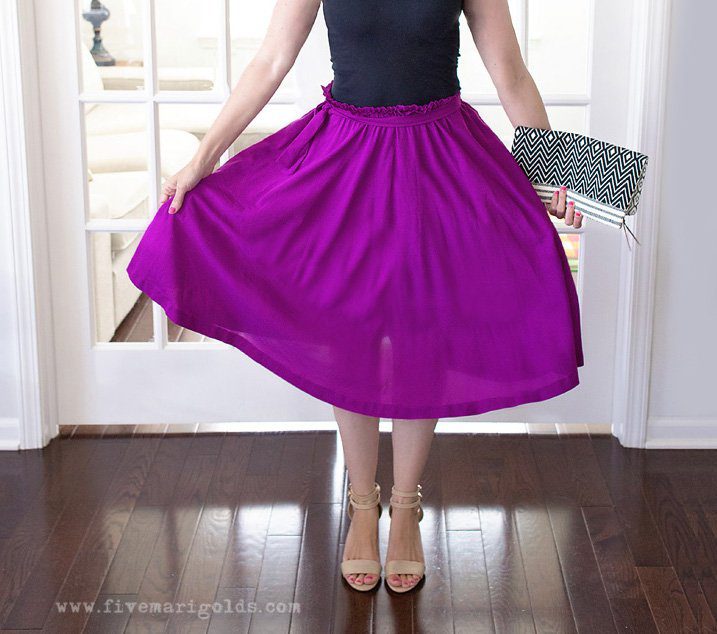 So much so, that I'd totally buy this skirt new.

Of course, any new clothing needs to be laundered before wearing it – especially when purchased second hand.  I love adding Purex® Crystals to the laundry because it leaves even thrifted clothing smelling good as new for up to 12 weeks.
Purex Crystals provide a great scent at a great price! My favorite scents are Lavender and Fresh Spring Waters, but there are loads (get it?) of options to choose from. 
I found mine at Walgreens, but you can find it at nearly any retailer that sells laundry soap. Find your favorite scent and learn more here.
What do you think of my trash to treasure dress upcycle? Tell me what you think in the comments below!

If you liked this post, you may also like these refashion posts: