HOW i MAKE A FULL-TIME INCOME AS A STAY AT HOME MOM
How I'm earning a full-time income from home – all while my children are asleep or in school part-time.
Last year I wrote my first article about how I earn income from my side hustles, while also staying at home as a full-time mom. It's not easy to share so candidly about income – it feels so taboo. Also, just… strange if I'm being honest. Nevertheless, it's still one of my most well-read articles to date, which means there are a lot of other moms out there who are hungry for opportunities to earn an income from home like I am.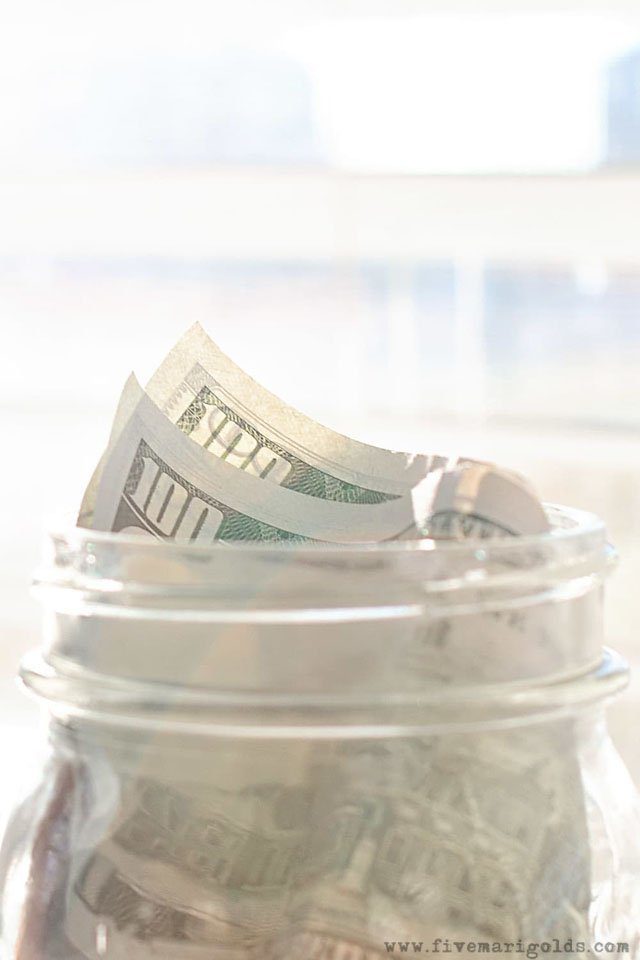 This post may contain affiliate links. Please read my disclaimer.
Back then, when I shared my tips for earning extra income from home, my goals were modest:  first and foremost I was a stay at home mom, and  any income I earned was a bonus. I was earning around $500 per month doing work that I considered a hobby (in addition to my blog work), which was perfect.
This year, my goals have changed significantly.  My youngest is in school part-time, a few days per week, and will be entering Kindergarten next year (sob!). Along with that, our family needs have changed, and my goals are now much larger – to earn a full time income from home
Earn a full time income from home
First, let's define full-time: to me, it means the ability to cover all of our family's expenses on my own income. Am I there yet?  I'm very, very close,  and I've found some opportunities that I expect will allow me reach my goals  this month.  Today I'm going to share these income opportunities for those of you looking to earn an income from home.
Let me be clear: this is not a humble brag. I don't have it all figured out. I'm learning as I go, and I'm so thankful that I have been blessed with the ability to earn a full-time income from home.
You see, years ago when my first child was born, I dreamed of opportunities that would allow me to make my own choice about my career. I wanted the power to make decisions about whether to have a career outside of the home, or to find flexible work I could do from home. At the time, that choice wasn't available to me, and it was necessary to continue with my full-time career.
At the time, I very much wanted to stay at home with my baby. But, fortunately for me, I had the luxury of having a wonderful career I loved, at a company I was passionate about supporting.
Later, after my third child was born and several life circumstances had changed, I made the decision to stay at home for a season. I've loved every minute of that journey.
Now, I'm transitioning to yet another phase in life.
We are experiencing more life changes that require even more flexibility. It's now important to me that I can begin earning a full-time income to support my family.
Here are several of the ways that are making it possible for me to make a full-time income from home. The best part is that I'm able to do all of it while my kids are asleep, and/or while my youngest is at school part-time!
Primary sources of income:
Blogging – 
I wish I could say that my blog were to the point where I was earning a full-time income from that alone. Unfortunately, I have yet to crack that code! However, it's still a good source of income that we are grateful for. I earn income through ads and sponsored content for brands and products I believe in. I also make a small amount from affiliate links. When I post about a product I'm excited about, I can sometimes make a small amount of money when my readers go on to purchase a product. Blogging is my absolute favorite gig, and I hope that one day I will be able to use this as a way to earn a full time income!
Since most of my readers are not bloggers, I will not dive much deeper into the nitty gritty details here. However, if there is enough interest I would be happy to share all the ins and outs of earning an income from blogging. Just let me know in the comments below!
Teaching Online-
If you would have told me even a few months ago that I'd be a teacher, I would have laughed in your face. Today, I'm earning a nice income – around $2,500 per month – teaching online from the comfort of my home.
A friend of mine has been teaching ESL online for nearly a year and introduced me to the opportunity to teach English to children in China. Because I had some immediate financial goals, I decided to give it a try. I've been delighted by the results!
A huge benefit to this job, for me, is that teaching children on the other side of the world means I can choose to teach early in the morning or in the evening, while my children are asleep! I'm naturally an early bird, so it works out well for me to schedule time in the morning.
Another thing I love about this source of income?  Zero stress. There are no emergency phone calls. No last-minute projects. No difficult coworkers or supervisors.  I teach my classes and am done thinking about it for the rest of the day.
You can choose your own hours and work as many or as few hours as you want. Some teachers experience a slow ramp up for the first 90 days or so, but I was very fortunate to get solid bookings right off the bat, and so far have been able to book as many classes as I've wanted to.
I've heard that it helps to use a referral link of a successful teacher like I did, so of course I'd love to help other teachers get started with this opportunity and achieve the financial goals they've set. Simply reach out to me for some pointers for getting started, as well as techniques for booking a solid schedule right off the bat. And, of course,  my referral link to sign up!
Does this sound like something you'd be interested in? I wrote a whole separate blog post on the topic! Go check it out!
UPDATE: I had a lot of interest in learning more about this, so I blogged all about my experiences and answered your FAQ here.
Freelancing –
Recently I took on a couple of short-term freelance projects that will contribute to my income in the coming months. Years ago, I would have given anything to quit my career to be at home with my son. However, God had a different plan for me. Today, I'm grateful for the experience because it helped me to gain knowledge that allows me to continue freelancing  from time to time for some pretty awesome clients.
Secondary sources of income:
Selling vintage finds-
Last year I shared that I started selling vintage finds on Etsy and ebay. I seem to have a knack for finding popular vintage goodies at a good price, which I have a lot of fun doing. As an update to this little side venture, I have to report that I consider this to be a hobby income at best. I personally find Etsy fees to be a huge obstacle to scaling this significantly, so I simply haven't put a lot of time into figuring out how to turn this into a larger income. For now, it's truly "fun" money. However, I know several women who run Etsy businesses as their sole sources of income and have been very successful!
Social media  –
Many people don't realize they can monetize their personal social media accounts if they have strong social followings. Sites like Social Native, and IZEA offer the opportunity to make cash by posting content on Twitter, Facebook and / or Instagram. Some is pre-written content you simply post; others are opportunities to develop your own content within their brand criteria. I make around $250 per month doing this. The trick is to make sure to only share content you really believe in, otherwise you are just spamming your friends. 🙁
copywriting –
In addition to writing for my own blog, I sometimes take advantage of paid copywriting opportunities for a little extra cash. There are many sites that are accepting contributors right now. Superble is a great one because you can choose to write as much or as little as you choose. There are no deadlines and no minimum number of articles to write. Sign up here to begin writing your first article today! Update: I no longer recommend Superble as a source for earning income. When I signed up they were offering cash for articles, which since has changed to earning points for qualified articles. Content creators need to write at least four eligible articles to earn enough points for payment.  Bottom line: I will only recommend income opportunities that are straightforward, consistent, and compensated with cash. This no longer meets that criteria, as it did when I first wrote this article.
Looking for more paid copywriting articles? Let me know and I'd be happy to share a roundup of sites that I've researched myself.
Photography – 
A small source of income over the past year has been using my love for photography to capture images for various brands. Many times when brands reach out to work with me, they are looking to leverage both my photography and my social reach. However, sometimes brands are simply seeking photography of their products that incorporate my unique perspective. I would love to be able to scale this opportunity further, since I truly enjoy being able to use my photography  hobby for an income.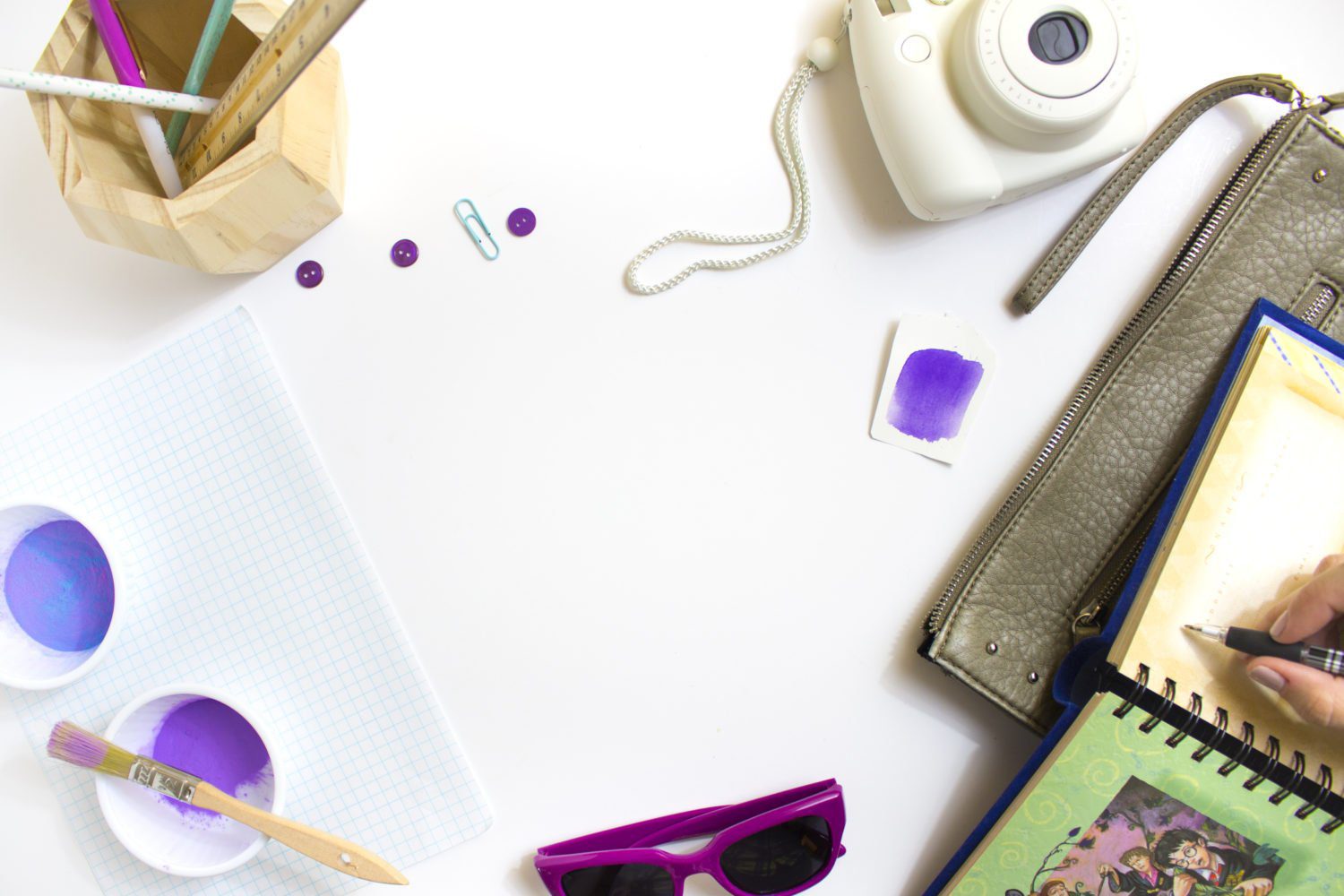 passive Income
It's worth mentioning that I've found additional ways to make a few dollars here and there. These tactics alone  won't provide an income, but depending on your habits, you could definitely put $1,000+ back in your wallet each year. Score!
Shopping –
I get rebates of $15-$40 per month on groceries, dining out, and online purchases I'm already making – and I'm not even very diligent about taking advantage of the rebates and refunds! I have friends who are making hundreds of dollars every month! These apps are super easy to use, and now I look at it like leaving free money on the table if I don't use them:  Ibotta,  Ebates and Dosh.
Groceries – Ibotta is an app that helps you save on everyday grocery items – no coupon clipping required! What's especially great is that you can also stack an in-store coupon. Just purchase your item as you normally would, and then come home and earn additional savings through this app.
Shopping Online –To use Ebates, simply visit their site before making any online purchase. Search the name of the store you plan to purchase from, and then visit that site through the Ebates link. Then, you earn an automatic rebate of up to 10% on your purchases.
Traveling and Eating Out – Dosh is especially great for getting cash back for dining and traveling. In fact, you will get $25 back on your first hotel booking alone! I haven't found any other cash back app that works with restaurants and fast food chains, unless you're willing to download tons of individual apps for each restaurant you frequent!
Sign up using my referral links for both Ibotta and Ebates, and get a $10 bonus per program. Plus get an additional $5 from Dosh – that's $25 in a flash! – just for signing up.
Automatic cash back – I'm really excited about this one! Recently, I signed up with  Earny and Paribus. Both of these apps differ from Ibotta and Ebates, because they proactively search for and give you rebates AFTER your purchase, if the price of your item drops within the next 30 to 90 days. It's totally hands off, and there is nothing more gratifying than getting an alert that you got a few bucks back that you weren't expecting! I got $6 back within one day of downloading Earny and connecting it with my amazon account!
Surfing the web –
As a blogger and web junkie, I surf the web quite a bit. When you install Swagbucks as your search bar, you earn money simply by surfing. That's it! No, really! This month I earned roughly $10 just from surfing and redeeming free points along the way. My only regret is that I didn't start doing this earlier. Sign up now under my referral code and get bonus points just for signing up! You can earn a variety of gift cards through this program, but I typically redeem my points toward Paypal cash deposits.
Exercise –
Believe it or not, you can earn cash just by being active. I've found three ways to automatically earn cash through your activity tracker:
Earn Achievement points.  Visit AchieveMint.com and register for a new account.  Connect your account to your fitness tracker and earn points for your activities.  Once you earn 50,000, you can change it in for a $50 gift card.
Earn Sweatcoin Download the Sweatcoin app on your smartphone to being earning right away! You can earn points on Sweatcoin from your daily activity, plus there are easy bonus points you can earn daily. Redeem for Paypal cash, gift cards and merchandise.
Earn Walgreens Balance Rewards Points.  Are you a Walgreens Balance Rewards Member?  If so, here's how you can earn rewards points with your activity tracker: sign into your account and click on Account Home. Find the "Balance Rewards for Healthy Choices" button and click "Earn Points". Next, connect your activity tracker and earn points as you move!
Yes, you CAN use all three of these programs simultaneously! Will you get rich? Mmmm, no. But, you will get around $30-$60 added to your wallet each year between the apps, depending on your activity level.
________________________________________________
I hope you've enjoyed reading about the ways I've found to earn a full time income from home.
Perhaps you're miserable at your full-time job or, like me you have an immediate need and desire to begin earning an income from home. I want to encourage you that it IS possible, and many of these are income opportunities you can start today!
Do you want to hear more about any of the income sources I mentioned? Please let me know in the comments or shoot me an e-mail. I'd be happy to share more detailed information with you!