This post, DIY Twisted Paper Ornament Craft for Kids, is sponsored by Babbleboxx on behalf of JoAnn.
Every single year since they were born, the kids and I have loved making holiday crafts together. When they were just little babies I'd make cute reindeer kitchen towels by dipping their tiny feet in brown paint and decorating with googly eyes and a red pom nose! Today, they take a more active role in our crafts, and I love displaying their creations every year!
This year we wanted to make ornaments for our tree, so we were thrilled when JoAnn sent us an amazing box full of craft supplies and a DIY suggestion from their website to help us get started!
The tutorial they suggested was for Twisted Paper OrnamentsTwisted Paper Ornaments, using a few basic materials: Craft paper, a glue gun, spray bottles, scissors, ribbon and plastic ornaments.
What I love about this craft is that it doesn't need to be perfect to turn out great. For example, to start we cut strips of pretty craft paper into 1″ strips – but this project still looks great even if the strips are cut a little wider, a little thinner or even a little crooked! ????
Next, we filled our small spray bottles with water and lightly spritzed one strip at a time. The girls loved this part!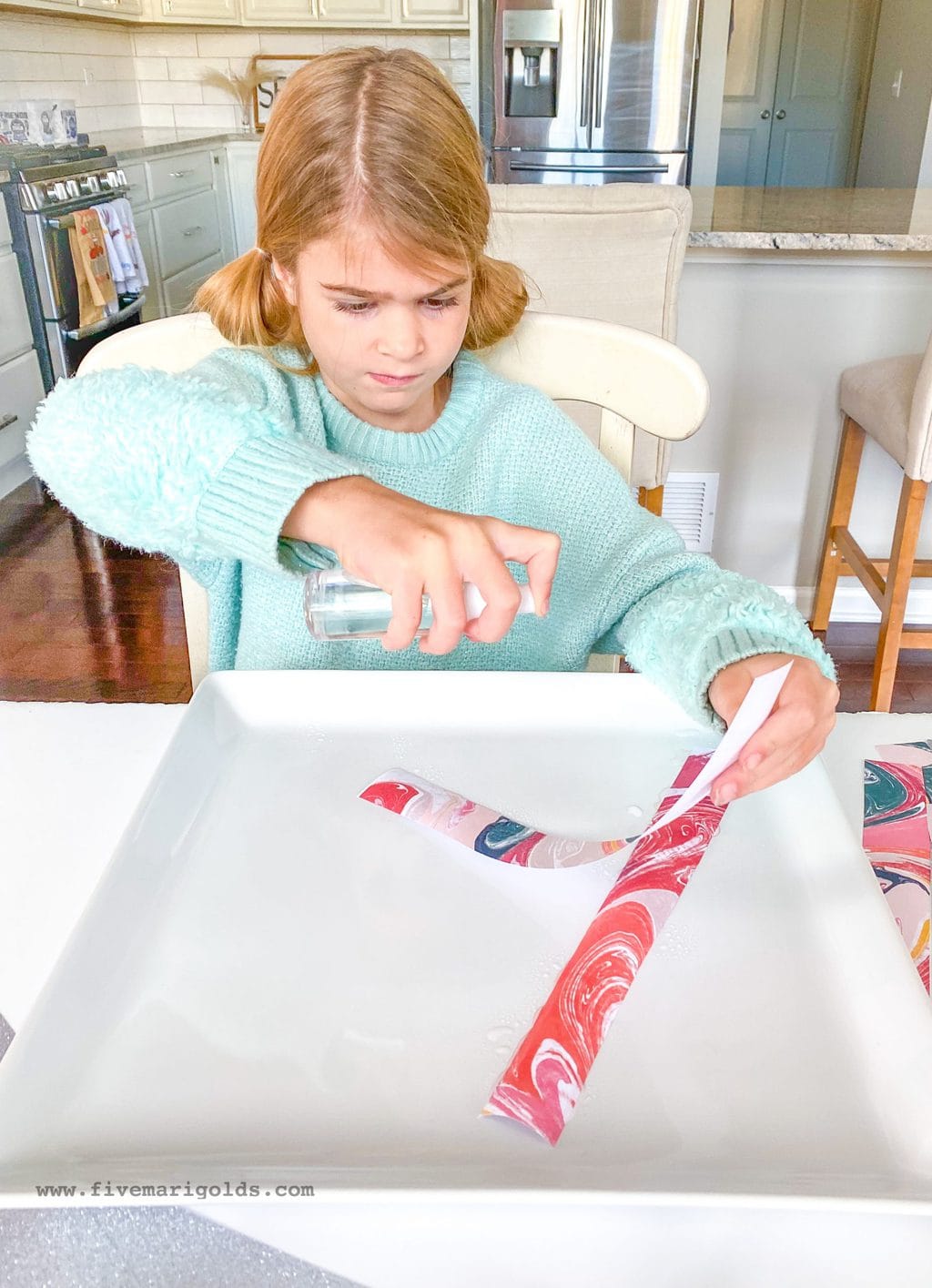 Once the paper was made a little more pliable by the water, we rolled the strip length-wise.
I took on the next job of hot gluing each strip, twisting and bending as I went. The girls chose the patterns for their ornaments and were so happy with how they turned out!

I love that this craft gave each girl a chance to show her personality.
The result is a unique look that they are so proud of!
There are so many kid-friendly holiday craft ideas over at JoAnn. Next up: we're planning to follow their fabric gift bow tutorial using up some of our fabric remnants.

Do you love crafting for the holidays? Tell me what you think of this DIY twisted paper ornament. Then, I'd love if you shared your favorite holiday projects with me in the comments below!