Letters for Summer Camp, pen pals
I don't know how your summer is going, but ours has been crazy-fun, but largely unproductive. We're not getting super far on our so-called summer bucket list, but we ARE enjoying all the fun days of playing in the sun, VBS, swimming, boating, and visiting a ton of parks.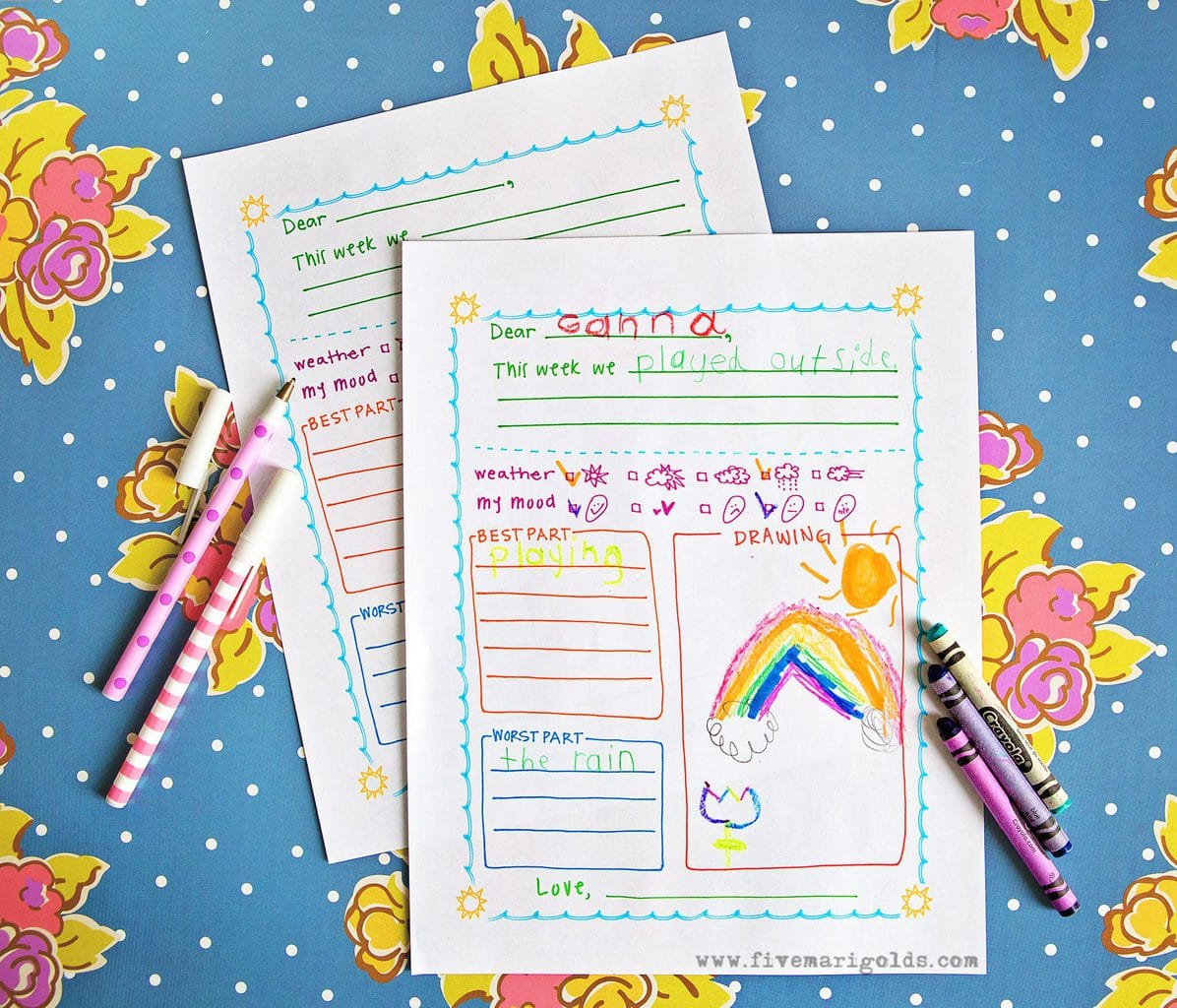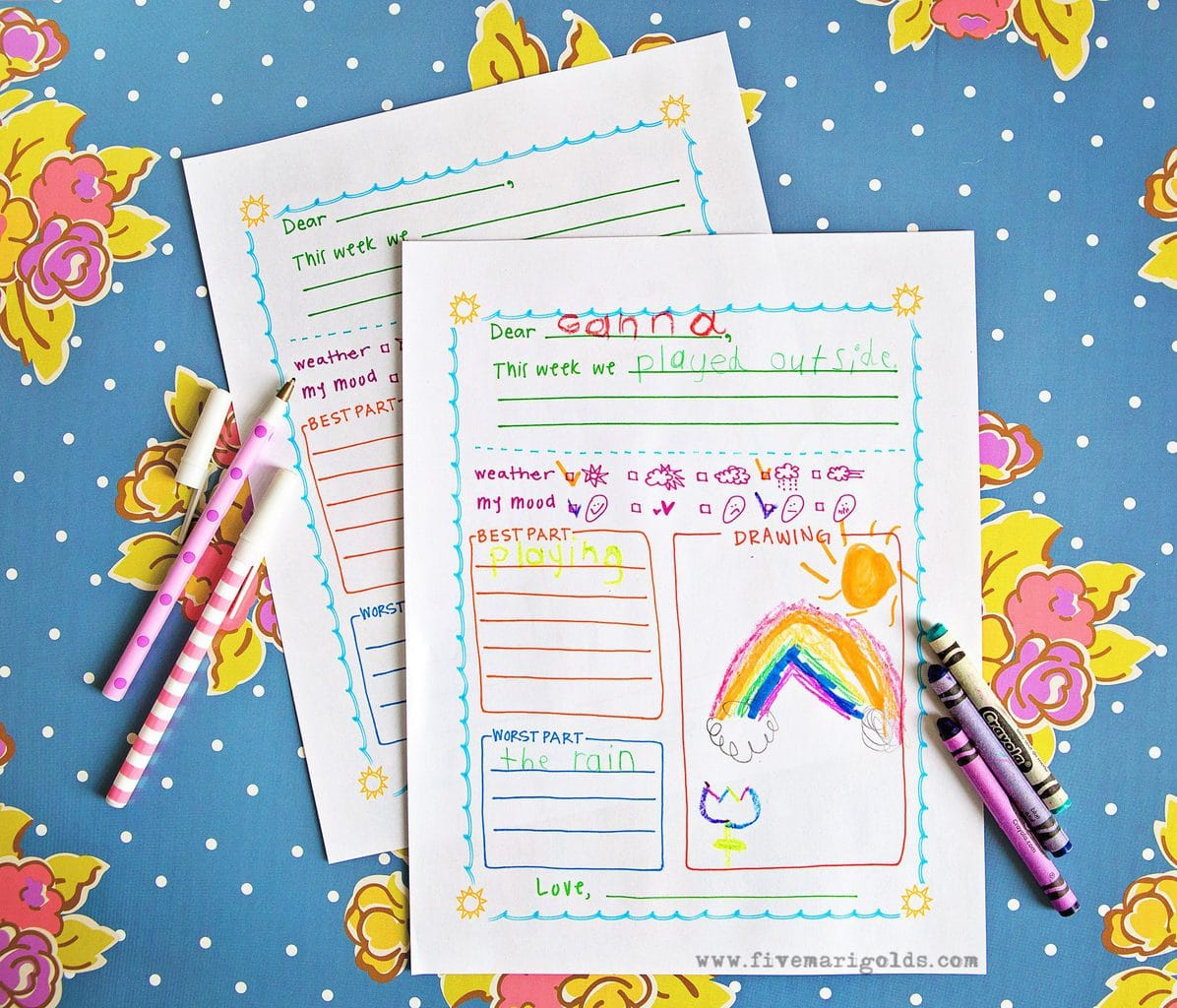 Having said that, last summer we were pretty good about writing letters to our grandparents, and this summer, we haven't sent a single one, yet! I finally pulled out our favorite letter templates, only to realize they were designed with the school year in mind.
So, I made a few  minor modifications that would make these babies perfect for summer camps, pen pals, and writing letters to friends and family members – even to our sponsored child through Compassion International in Africa.Summer Camp Pen Pal Letters | Five Marigolds
I'm making this summer letter template available here so you can enjoy them, too!
What are the odds that I'll remember to have the kids do this weekly? How do you motivate your kids to stay in touch with long distance friends and family on the regular?
Let me know in the comments below!