25 Simple Crock Pot Soups, Stews, Chilis and Comfort Foods for Fall and Winter.
On a brisk fall or winter day, there is nothing quite like the feeling of coming home to the aroma of dinner in the crockpot, ready to serve. From hearty soups, stews and chili, to pastas and your favorite beef and chicken comfort foods, I've got 25 easy slow cooker recipes for fall – and you'll want to try them all!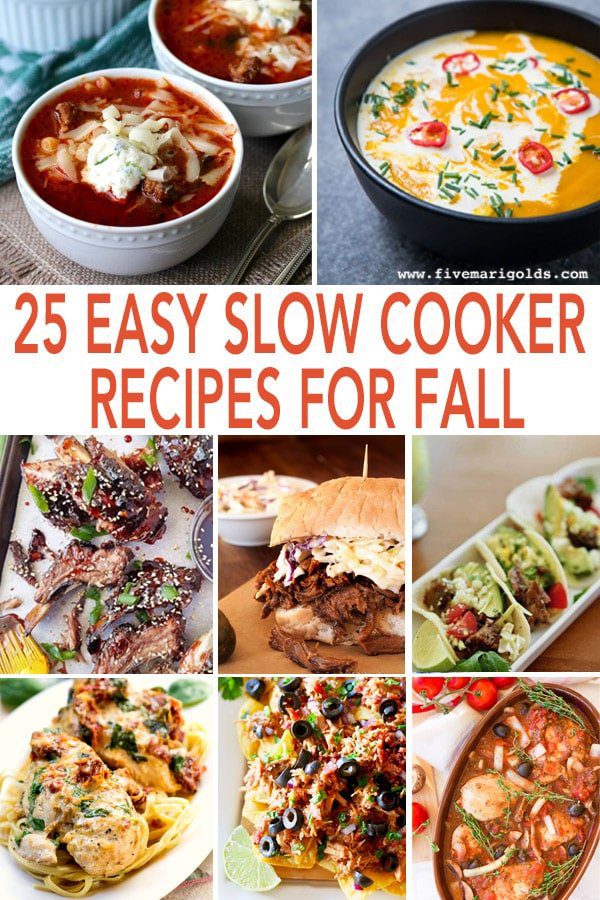 This post may contain affiliate links. Please read my disclaimer.
There you have it: 25 easy slow cooker recipes for fall. What do you think of my roundup? I'd love to hear your favorite slow cooker recipes – please share in the comments below!