If you purchase Halloween costumes based on how they will look under or over a winter coat and gloves, you might live in the Midwest!
We love living where the seasons change, but we don't love trick-or-treating in snow. That's why I'm always looking for opportunities to enjoy holiday fun indoors, and why I was so excited to learn that Chuck E Cheese has all sorts of affordable Halloween festivities happening through October for their Halloween Boo-tacular™.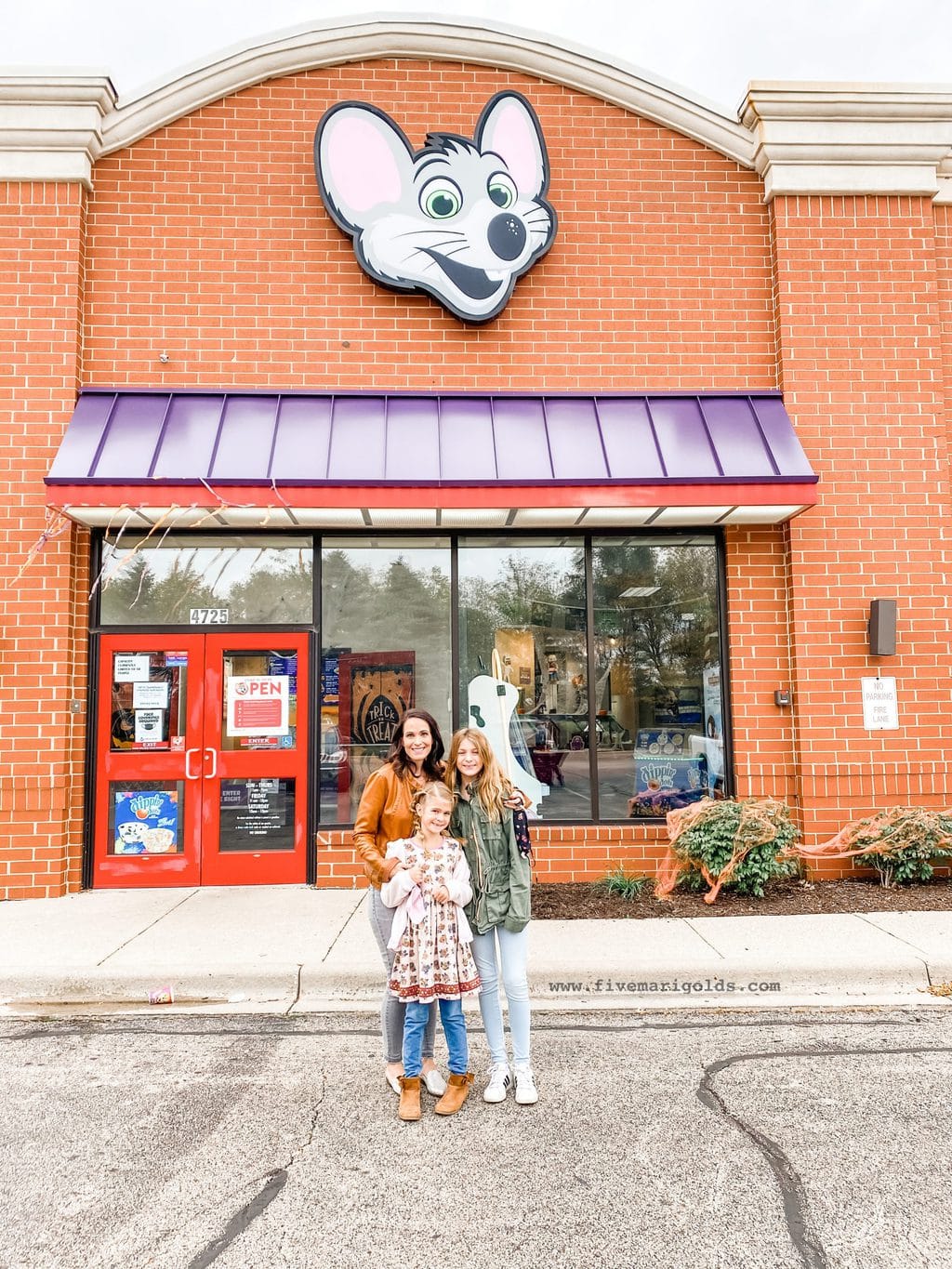 Today's post is to share our recent experience at Chuck E Cheese including their new safety protocols in place, as well as their fun Halloween activities. It's important to pause and acknowledge that these are complicated times, and I encourage everyone to make the best choices for themselves and for their family.
The kids were so excited to head out with me for lunch and an afternoon of fun on a recent cold, dreary cold day.
When we showed up, we saw that they have a ton of protocols in place to keep the environment safe.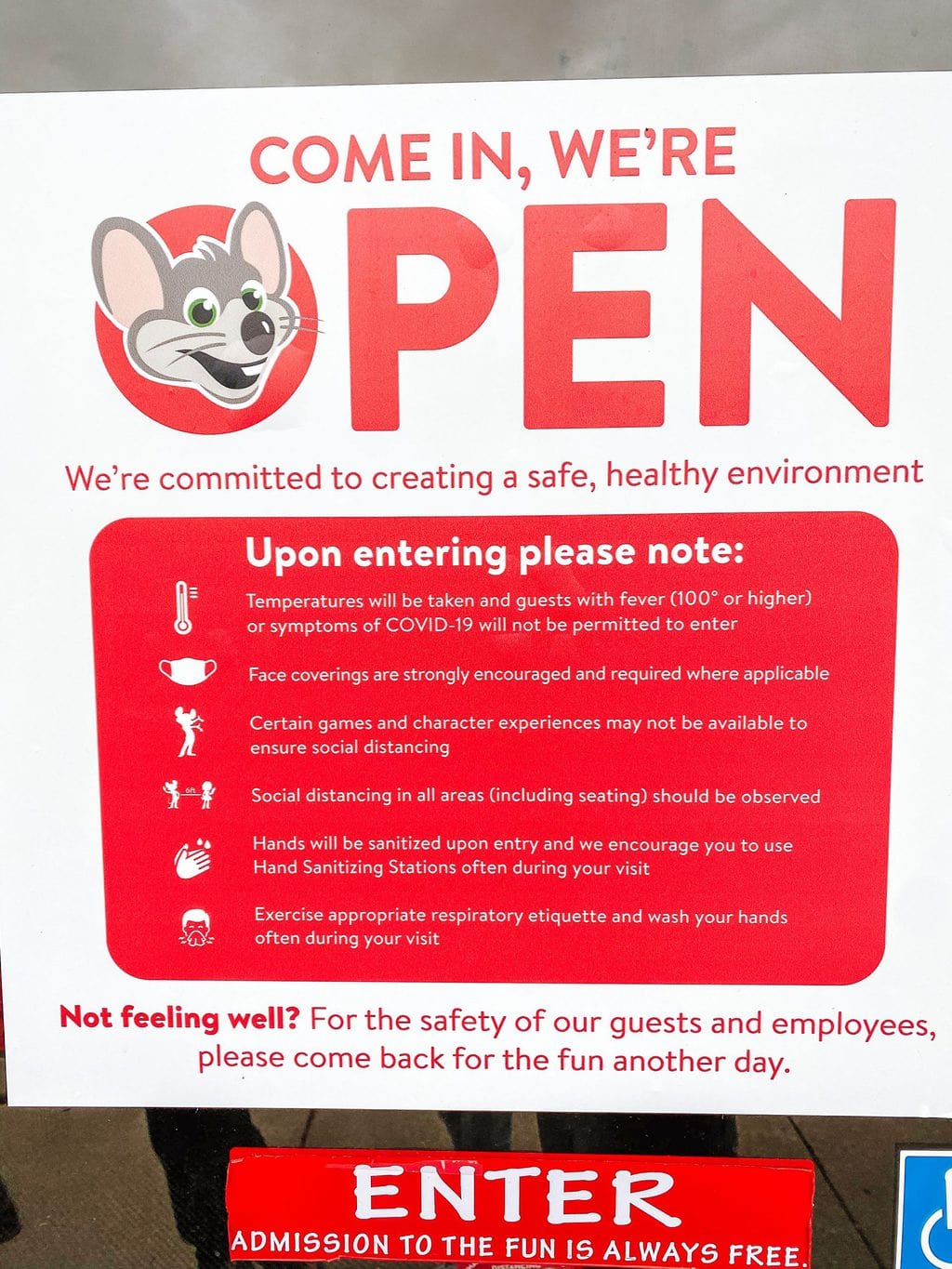 Instead of a stamp on our hand, they had us take a selfie that we would need to show before leaving.
The tables were carefully spaced out or blocked for use to keep ample social distancing.
We ordered a large Pumpkin Pepperoni Pizza (i.e. one-topping pizza decorated like a pumpkin). So fun!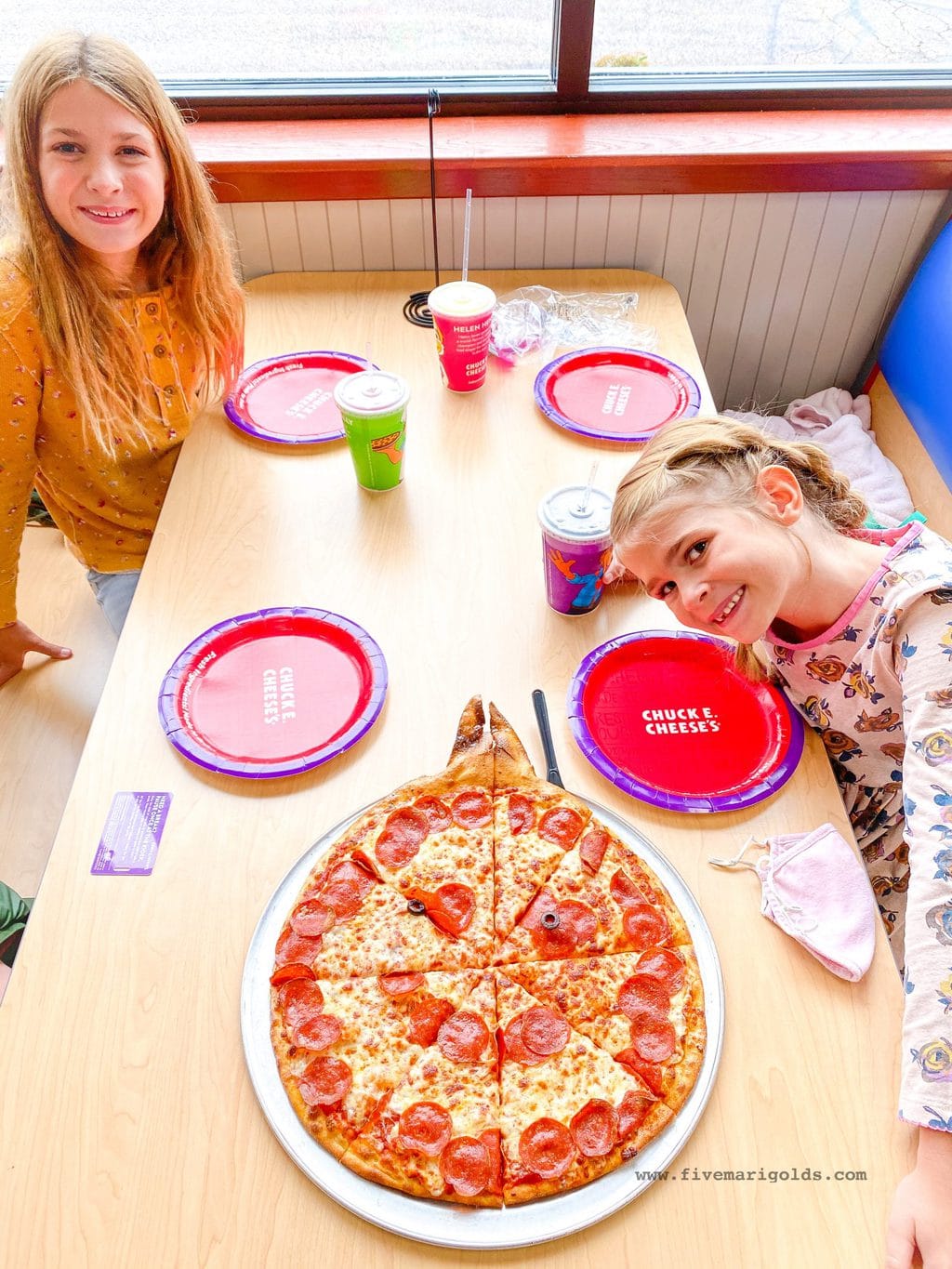 For dessert, these Oreo® Boo-tacular Brownies were a huge hit!
Now for the games. Multi-player games were clearly marked one family per kiosk, and I saw employees cleaning the games continually while we were there.
They were enforcing maximum occupancy capacity protocols, and found it really easy to socially distance. We never felt crowded while we were there!
Or, if you prefer, you can order an at-home Halloween Party Package: Two Large, 1-Topping Pizzas, Oreo® Boo-tacular Brownies and Two Treat Bags each with $5 of games to use on your next visit, all for $39.99.
Then turn up the fun with free Halloween videos and activities from Chuck E. Cheese and The KIDZ BOP Kids right here!
We had a great time out of the cold for some socially distanced fun. If you're thinking about checking out their fun Halloween events, check out the full details here.