Dub just loves clever jokes and puns. When I asked him what he most wanted me to pack in his lunch box for his first day of school, he told me he wanted a Minecraft joke.
There aren't many options out there for Minecraft lunchbox printables, so I created one on me own, and today I'm sharing it with my subscribers!
Q: How does Steve chop down trees with his fists?
A: How wood I know?
Q: Have you heard of the creeper who went to a party?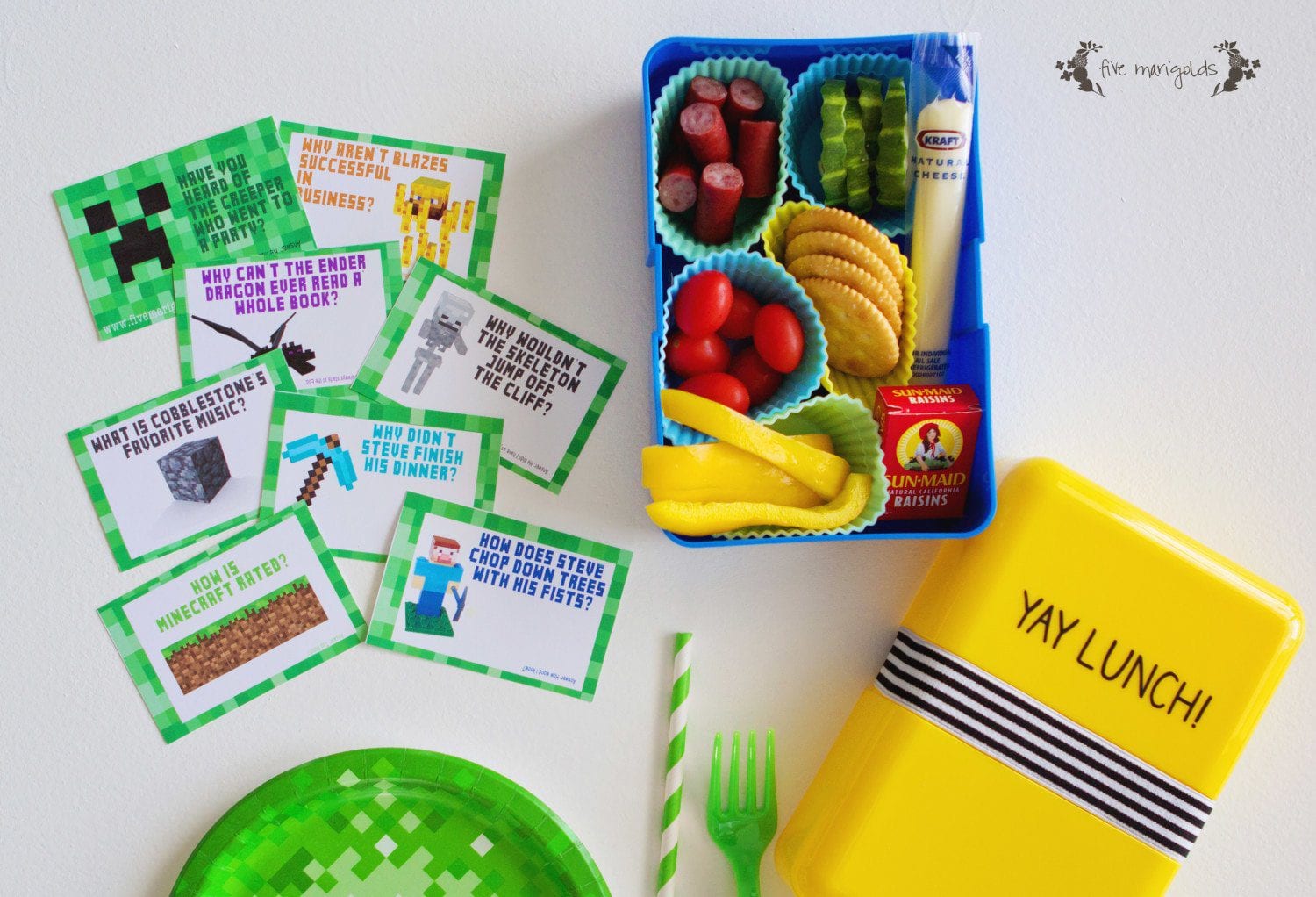 Lunchbox: Happy Jackson
A: He had a blast!
Q. What is a cobblestone's favorite music?
A. Rock music!
Okay, okay, even if you don't get these punny jokes, your little Minecraft lovers will.
Just click the above image or here for your free Minecraft lunchbox jokes freebie.
Want to see more like these? Let me know in the comments below!
Minecraft Printables and inspiration:
Like these printables? Be sure to check out my other free downloads and inspo: